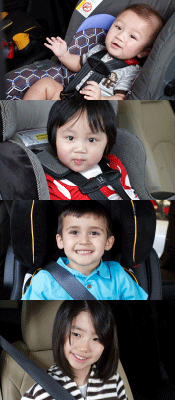 You Can Do It!


In Spanish

Are car seats driving you crazy?
Picking a car seat can be confusing. But you can do it, and you can install it correctly.



We can help you:






About us
Disclaimer

Help promote this site with free materials (order form).

Most current car seat guidelines from the American Academy of Pediatrics.


Protect children from the greatest risk they face: traffic crashes. You can do it!